What are the Best Boxing Gloves for Beginners?
If you are beginner in the world of boxing and are in the market for the perfect set of boxing gloves, you will be sure to find a wide array of them with various weights, styles, brands and prices. And with so many to choose from, it can certainly feel overwhelming as to which ones are going to be the best match for your needs. Here, we will be providing you with a detailed set of guidelines on how to choose the best beginner boxing gloves that are sure to be perfect for your individual needs.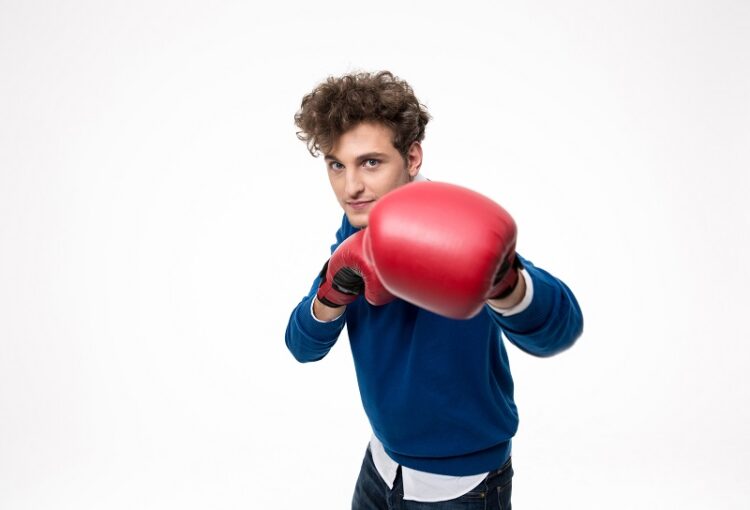 The best way to get started is to determine which glove size is going to be the best fit for you you. The glove sizes are displayed as ounce or oz. and the most common sizes are 8 oz, 10 oz, 12 oz, 14 oz and 16 oz. Sizes are classified in order to better determine what glove weight you should be training in. It is important to know your glove weight because it must fit your chosen method of use.
Larger gloves have more padding, which means that they offer better hand protection and are best if you hit the heavy bag, mitts and other boxing training aids. Professional boxers typically train in heavier gloves because they want to get better accustomed to the heavier gloves' weight so that their hands are faster on fight night.
Your boxing gloves should have a snug, comfortable fit, with your fingertips able to reach the top of your gloves and it should not be hard for you to make a fist. Once you have a better idea of what size you are going to need, you should also be sure to try them out with hand wraps on.
If you do not have hand wraps with you while shopping, get a roll of quarters in your palm and wear the boxing gloves. You could also measure the circumference of your hand prior to going to the store or ordering online:
6" – 7.5" circumference, 12oz
7.5" – 8.5" circumference, 14oz
8.5" – 9.5" circumference, 16oz
9.5" and above circumference, 18oz or 20oz
There are several different glove types and each one has their own purpose. You should be sure that you know what glove-type you need, in order to prevent wasting money. Here are the general guidelines for choosing the best type for your needs.
– Buy more flexible gloves if needed for martial arts
– Buy thicker padded gloves if hitting heavy bags or mitts only
– Buy heavier gloves (14 oz and up) if training to enter the ring.
– Buy lighter gloves (10 oz and below) if competing in the ring
– Buy all-purpose training gloves, if you are unsure about competing. These are highly recommended as starter gloves for beginners
The best boxing gloves should be comfortable to wear with hand wraps on and should also perfectly fit your hand, wrist and fingers, they should never force your hand to shape in any certain way and also should boast excellent cushioning qualities. They should never hurt your hands after connecting with a punch.
And keep in mind that all gloves do have a break-in period, if you purchase a pair and train with them, don't give up on them quickly if they feel a bit constraining at first, give them a couple weeks to conform to your needs and fit.
Best Boxing Gloves for Beginners
Here are some of the top rated boxing gloves for both training and sparring for beginners: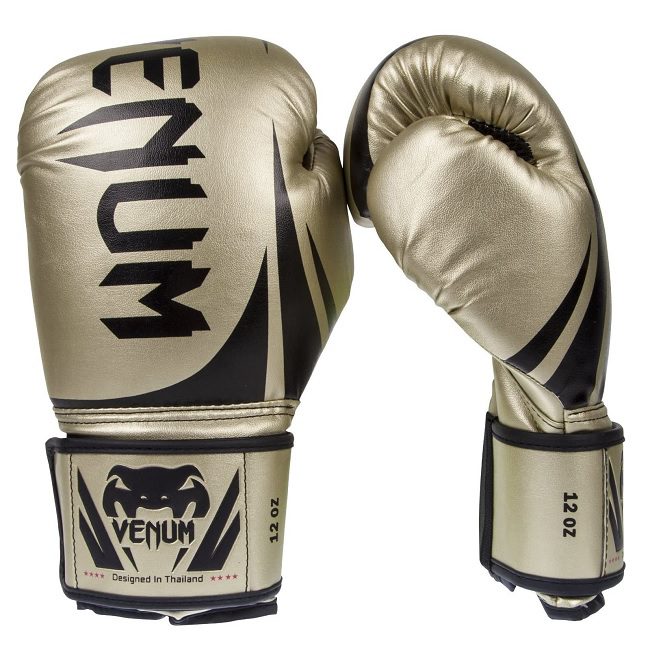 Venum products easily boast some of the most widely recognized pieces of training equipment in the fighting industry. These Venum Challenger 2.0 Boxing Gloves are perfect for a beginner as they are super lightweight and incredibly affordable as well.
Crafted in Thailand, and comprised of a high quality PU leather, these gloves provide increased levels of durability for higher performance usage. The foam is triple density which provides you with unparalleled shock absorption, while additionally protecting your hands and thus extending your overall training time.
Pros:
Constructed of PU Leather for Better Durability and Overall Performance
Triple Density Foam Allows for Superior Shock Absorption
Long-Lasting Hand Protection
Curved Design Allows for More Efficient Striking
Nice Velcro Enclosure with Added Elastic for a Super Safe and Better Customized Fit
Awesome Return/Exchange Policy
Cons:
Slight Plastic Odor
Not the Best Breathability
On the Pricier Side
Pretty Extensive Break-In Period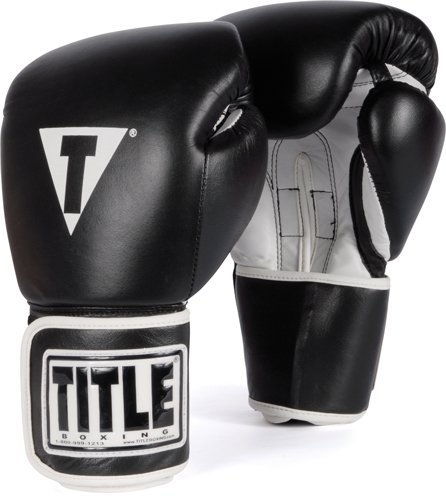 Comprised of a top full grain leather shell in order to provide an incredibly durable training glove of which is designed to stand up to the challenge. The Title Boxing Pro-Style Leather Training Gloves include multi-layer shock absorbing foam over the fist and he back of hand to offer complete power and coverage that you should expect from a training glove.
It additionally boasts a full wrap around twin-ply leather wrist strap that also includes a convenient hook-and-loop closure for complete security, support and delivery. Not to mention the awesome satin nylon hand compartment liner of which is assists to repel moisture retention and in tunr keep gloves fresh in between uses.
Pros:
Fit True to Size
Velcro Strap Allows for Ease in On/Off
Excellent Breathability
Super Sturdy
Break in with Ease
Long-Lasting
Trusted Name Brand
Great Return Policy
Various Colors Available
Genuine Leather
Cons:
Color Noted to Wear/Smudge
Some State they Fit Snug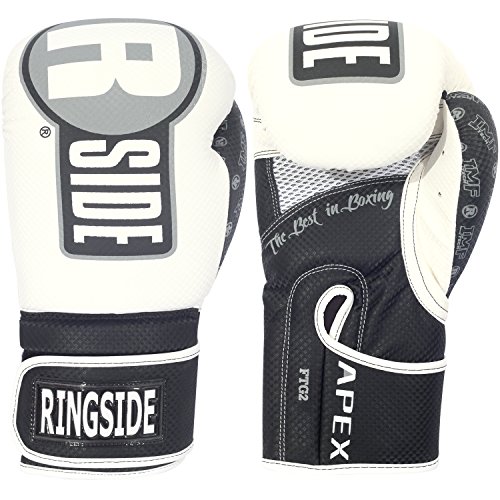 The Ringside Apex Flash Sparring gloves are not only great looking, they also provide the boxer with a full 2 1/4″ of shock absorbing IMF Tech padding, keeping your hands completely protected from impact. Comprised of durable synthetic leather for super easy cleaning, they also include a handy 2 1/4″ wrap around, hook and loop closure for added support and overall convenience.
And the mesh palm and anti-microbial inner liner comes together to keep your hands significantly cooler and more comfortable which leads to longer, better training sessions.
Pros:
2 ¼" of Shock Absorbing IMF Tech Foam Padding
Durable Synthetic Leather for Easy Cleaning
Wrap Around Hook & Loop Closure
Mesh Palm and Anti-Microbial Liner
Lots of Color Options
True to Size
Great Return Policy
Cons:
Higher Price
Stitching Noted to Come Loose After Extensive Training
Extended Break-in Duration
Our Best Pick:
Venum Challenger 2.0 Boxing Gloves – Gold – 16-Ounce
To sum it all up, be sure to always put forth a little bit of research prior to investing in your first pair of boxing gloves. There are certainly some really great ones that are available, but your best bet is to read some reviews and try them on before making a final decision. Just because a pair of gloves are great for someone, doesn't mean they will be for you too!
You also may like to read: