There are a ton of hot new boxing gloves that are always hitting the market. It can definitely seem like a bit of a daunting task to try and keep up with the all, but if you know what you are looking for, narrowing down your search can actually become quite a simple process! Here, we have comprised a short list of some of the hottest gloves that have most recently arrived on the boxing scene. All of which have been noted to not only look awesome, but are also from some of the top rated and most highly trusted brands in the world of fighting.
Here they are, new gloves released in 2018, in no particular order:
Hayabusa T3 Series + Kanpeki Boxing Gloves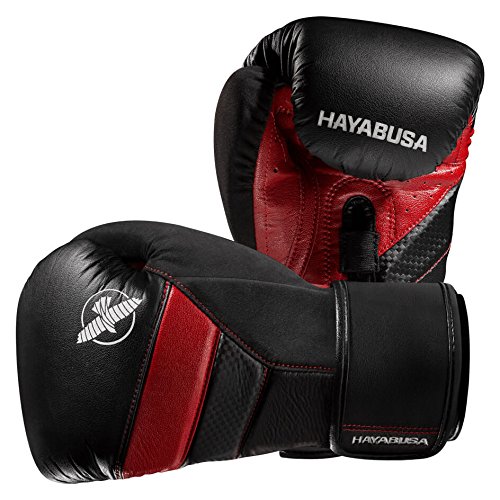 Looks alone set the Hayabusa T3 Series apart from the rest. Contrary to the vast majority of gloves available on the market today, these gloves are actually formulated from one piece of lever that covers the back of your hand and  also offers five various panels that set about giving these gloves an awesome, segmented look to them. They are color coordinated into two black-leather sections; the first of which covers your fingers, and then extends out to your thumb with colored leather.
Read our Hayabusa T3 review here.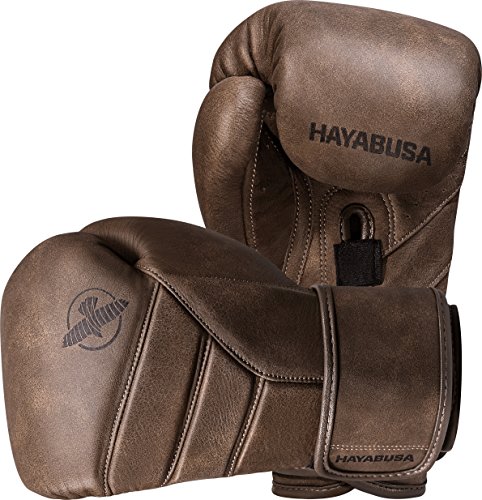 The main gloves in the T3 Series come in color options of blue, grey or red, if you are looking to go a bit old school, be sure to check out the T3 Kanpeki gloves, they use the T3 series as their base model but offer up these incredible looking gloves in the classic, full grain brown leather covering that so many boxers tend to favor. With Hayabusa, you can always be sure that you are getting a glove that will stand the test of time, they are build very well, and are incredibly durable to ensure that they can hold up against whatever you put them through.
Venum Impact Boxing Gloves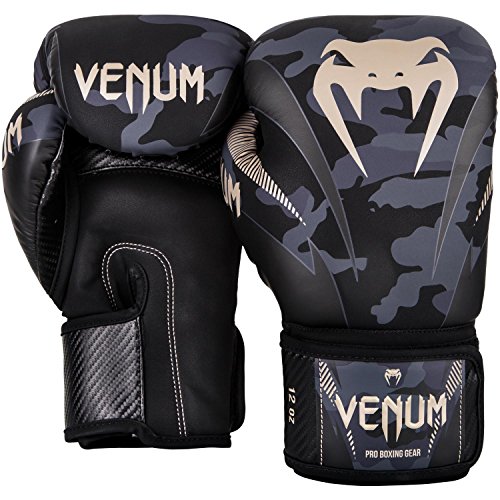 Venum is one of the most trusted names in the fighting world. Which is precisely why if you are in the market for a boxing glove that is sure to stand up against any training session or in-the-ring battle, you can be sure to find superior quality with the awesome new Venum Impact boxing gloves. The Venum Impact boxing gloves now also come in eye-catching gold or silver which are embossed with the classic Venum logo. They are made up of the super durable triple density foam which is designed to help prevent injuries. And, they come complete with longer cuffs that are aimed to help you to improve the protection of your wrist, while also staying significantly cooler thanks to the palm mesh panel.
Hypnotik ProMax (Boxing Style and Thai Style) Training Gloves
Similar to Venum brands, Hypnotik is a brand that is all too often the chosen brand by so many amateur and pro fighters around the globe. And the reason is undoubtedly clear: they put out fight gear that fighters and boxer can actually rely on. If you are looking for a classic boxing of Thai style type of glove, then look no further than the Hypnotik ProMax Boxing or Thai Style Gloves. These gloves are perfect for training and sparring sessions and are made up of super durable engineered leather with an 8cm Hook and Loop wrap around for ease in strapping them on for a tight, comfortable fit, and complete with a mesh palm to keep you cooler during heavy sessions. Available in black or orange, and any size you might be seeking, these ones are most certainly a pair you should consider.
Rival RS100-Professional Sparring Gloves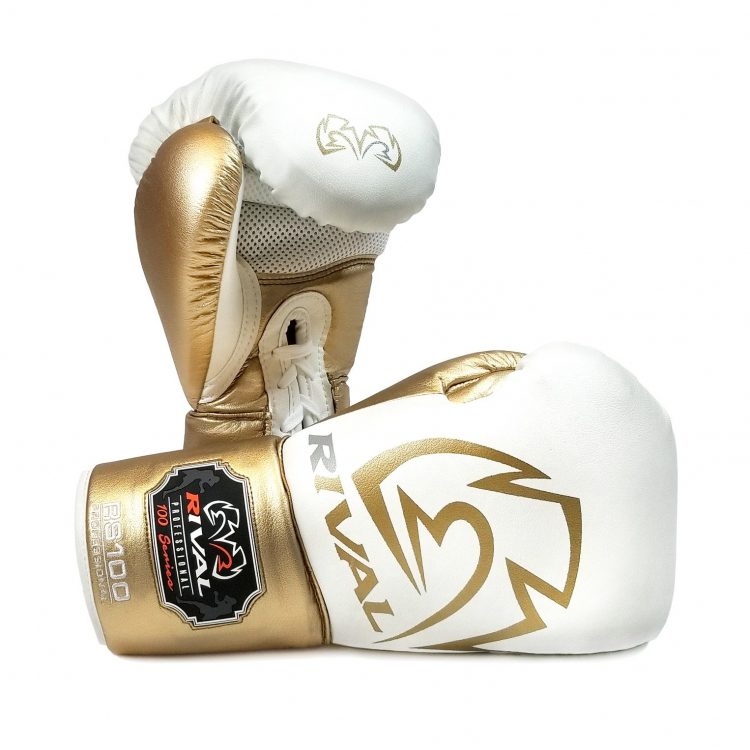 Rival has recently gone about introducing their hot RS100-Professional Sparring Gloves. The Rival RS 100 series is ergonomically designed using Rival's state of the art "Ergonomic True Fist Construction" to be able to effortlessly fit any hand with the utmost ease, comfort and sense of security.  Rival also provides fighters with a unique layered foam padding to ensure the ultimate form of hand protection and while still being able to send off some power into the body or face of your opponent. They additionally provide you with their highly regarded "Angled Lace Track" to provide your wrists with top-notch support and perfect comfort all around. Not to mention the fact that these gloves are strikingly cool and come in a number of color options, with the Rival RS100 series, you will be more than happy with the investment you made with regards to these gloves.   
There are so many truly great boxing and other kinds of fight gloves that are out there for you to get your hands on. Just be sure to always put in a little bit of research before simply just making an investment. Make sure that you read some reviews, do some cost comparisons, and be made well aware of what it is that you are actually looking to get out of your gloves. If you are a little confused as to which gloves may be best suited for your needs, be sure to check out this article on the Top 10 Best Boxing Gloves for some great insight to motivate you!  If you invest in the right pair, you can be sure that they will serve you well for a long time to come.