BoxingGlovesReviews (BGR), a Munaro Ventures Portfolio company, is a site that provides helpful tips, reviews and how-to guides for various combat sports such as boxing, MMA and BJJ. BoxingGlovesReviews.com was started by Mantas, a proponent of mixed martial arts for many years now; he competed, and still does, in various traditional martial arts, boxing, Muay Thai, MMA tournaments, and sporting events. This website was created to help you make a smart choice on your next pair of good boxing gloves by providing thorough reviews, including pros and cons, and feedback from other athletes. We know how difficult it sometimes is to make this choice, especially with the wide range of offers available in today's market.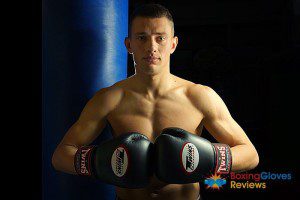 The website was acquired in 2022 and revamped by the editorial board of Munaro Ventures. If you have questions, comments or feedback, please reach out to us through our Nous contacter page
Subject-Matter Experts
We take pride in providing content directly from experts in their respective fields. Our experts range from passionate professionals to notable voices in their respective disciplines. These experts are specifically selected for their extensive knowledge and real-world experience, as well as their ability to communicate complex information in a clear, helpful, and unbiased way. These insights are distilled into easy-to-read articles by our group of journalists and published by after a thorough review by our editorial board.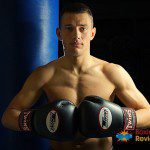 Mantas
Founder of BoxingGlovesReviews, Mantas discovered the love of martial arts at an early age and has since continued to share his knowledge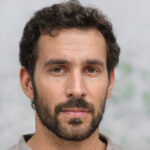 Mario
Our 6 ft 4inches tall boxing expert loves to spend time int he gym and the boxing ring. He can differentiate between gloves from a mile away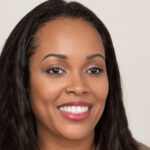 Eva
Our resident female martial arts expert, Eva shares techniques and best practices to use boxing and combat sports to help with regular fitness
Pourquoi Gants de boxe Reviews?
À l'époque, je pensais qu'il n'y avait pratiquement aucune différence de qualité entre la plupart des types de gants. Je ne pouvais pas non plus me permettre d'acheter des paires chères à l'époque - je choisissais toujours les moins chères du magasin. Ainsi, j'en ai subi les conséquences : des blessures constantes aux poignets, aux pouces et aux articulations. Les gants bon marché n'offraient pas suffisamment de protection et de stabilité pendant le coup de poing. Parfois, toute ma main me faisait mal à cause de la position peu sûre et inconfortable dans le gant. En dehors de cela, des gants bon marché feraient toujours transpirer et déchirer mes mains trop rapidement.
Trouver un ensemble de gants idéal n'était en aucun cas une tâche facile; le marché des équipements et accessoires de sports de combat est colossal avec une gamme tout aussi vaste de choix de gants de boxe. J'ai passé beaucoup de temps à essayer de faire des recherches sur chaque paire - lire des articles sur Internet, demander autour de moi, peser le pour et le contre et demander l'avis d'autres athlètes.
How do we review the boxing gear on BGR?
Like we mentioned previously, the market for fighting gear is so enormous that even if we would be writing Avis sur les gants de boxe every single day, we would never catch up with the products that are coming out. Therefore, I made a conscious decision to review only the most popular, well-received boxing gloves that customers are always happy with using. I don't see any reason why we should waste our, and especially your time with information on poor boxing gloves that nobody wishes to wear. Reviews are based not only on our personal experience but also on the experience of other athletes. We read every single article and feedback available online; We analyze sales from online stores and manufacturers' descriptions of the product.
Cependant, vous devez garder à l'esprit que toutes les paires de gants de boxe qui ont été examinées positivement ne répondront pas à vos besoins. Vous devez évaluer ce que vous recherchez dans votre prochain ensemble de gants : allez-vous les utiliser pour des séances d'entraînement, des sacs de boxe ou des compétitions ?
We honestly hope that our Avis sur les gants de boxe will help you decide what your next pair of boxing gloves is going to be. We will do our best to take a look at as many gloves as we possibly can. If, by any chance, you found our reviews helpful, please do not hesitate to leave feedback that will help us improve and develop this website further — you can do so by leaving a comment at the bottom of the review. In case you have any questions regarding a specific type of boxing gloves or any other type of fighting gear, please do not hesitate to leave a comment there with your question.
Thank you for visiting our website, and good luck with your searches!
How do we review our products? Read our detailed Review Process here
Feedback, comments or inputs? Reach out to us here
Want to contribute to our site? Reach out to us and contribute here