BoxingGlovesReviews (BGR), a Munaro Ventures Portfolio company, is a site that provides helpful tips, reviews and how-to guides for various combat sports such as boxing, MMA and BJJ. BoxingGlovesReviews.com was started by Mantas, a proponent of mixed martial arts for many years now; he competed, and still does, in various traditional martial arts, boxing, Muay Thai, MMA tournaments, and sporting events. This website was created to help you make a smart choice on your next pair of good boxing gloves by providing thorough reviews, including pros and cons, and feedback from other athletes. We know how difficult it sometimes is to make this choice, especially with the wide range of offers available in today's market.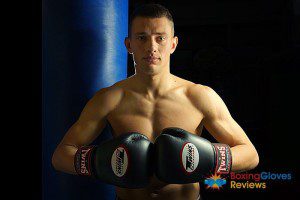 The website was acquired in 2022 and revamped by the editorial board of Munaro Ventures. If you have questions, comments or feedback, please reach out to us through our Kontaktiere uns page
Subject-Matter Experts
We take pride in providing content directly from experts in their respective fields. Our experts range from passionate professionals to notable voices in their respective disciplines. These experts are specifically selected for their extensive knowledge and real-world experience, as well as their ability to communicate complex information in a clear, helpful, and unbiased way. These insights are distilled into easy-to-read articles by our group of journalists and published by after a thorough review by our editorial board.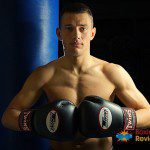 Mantas
Founder of BoxingGlovesReviews, Mantas discovered the love of martial arts at an early age and has since continued to share his knowledge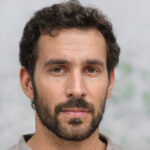 Mario
Our 6 ft 4inches tall boxing expert loves to spend time int he gym and the boxing ring. He can differentiate between gloves from a mile away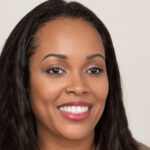 Eva
Our resident female martial arts expert, Eva shares techniques and best practices to use boxing and combat sports to help with regular fitness
Wieso den Boxhandschuhe Reviews?
Früher dachte ich, dass es zwischen den meisten Arten von Handschuhen kaum Qualitätsunterschiede gibt. Ich konnte es mir damals auch nicht leisten, eines der teuren Paare zu kaufen – ich habe immer das billigste im Laden genommen. Daher hatte ich die Folgen: ständige Handgelenks-, Daumen- und Knöchelverletzungen. Billige Handschuhe boten beim Schlagen nicht genügend Schutz und Stabilität. Manchmal schmerzte meine ganze Hand aufgrund der unsicheren und unbequemen Position im Handschuh. Abgesehen davon würden billige Handschuhe meine Hände immer zu schnell zum Schwitzen und Reißen bringen.
Das Finden eines idealen Handschuhsatzes war keineswegs eine leichte Aufgabe; Der Markt für Kampfsportausrüstung und -zubehör ist kolossal mit einer ebenso großen Auswahl an Boxhandschuhen. Ich verbrachte viel Zeit damit, jedes einzelne Paar da draußen zu recherchieren – Artikel im Internet zu lesen, herumzufragen, Vor- und Nachteile abzuwägen und andere Athleten nach ihrer Meinung zu fragen.
How do we review the boxing gear on BGR?
Like we mentioned previously, the market for fighting gear is so enormous that even if we would be writing Boxhandschuhe bewertungen every single day, we would never catch up with the products that are coming out. Therefore, I made a conscious decision to review only the most popular, well-received boxing gloves that customers are always happy with using. I don't see any reason why we should waste our, and especially your time with information on poor boxing gloves that nobody wishes to wear. Reviews are based not only on our personal experience but also on the experience of other athletes. We read every single article and feedback available online; We analyze sales from online stores and manufacturers' descriptions of the product.
Allerdings musst du bedenken, dass nicht jedes Paar Boxhandschuhe, das positiv bewertet wurde, auch deinen Bedürfnissen entspricht. Sie müssen abwägen, was Sie von Ihrem nächsten Handschuh-Set erwarten: Werden Sie es für Sparring-Sessions, Boxsäcke oder Wettkämpfe verwenden?
We honestly hope that our Boxhandschuhe bewertungen will help you decide what your next pair of boxing gloves is going to be. We will do our best to take a look at as many gloves as we possibly can. If, by any chance, you found our reviews helpful, please do not hesitate to leave feedback that will help us improve and develop this website further — you can do so by leaving a comment at the bottom of the review. In case you have any questions regarding a specific type of boxing gloves or any other type of fighting gear, please do not hesitate to leave a comment there with your question.
Thank you for visiting our website, and good luck with your searches!
How do we review our products? Read our detailed Review Process here
Feedback, comments or inputs? Reach out to us here
Want to contribute to our site? Reach out to us and contribute here