Boxing t-shirts are perfect gifts for the boxer in your life, or perhaps just to showcase yourself as a boxing fanatic or are looking to add some insanely cool t-shirts to update your wardrobe to show off your love of boxing, we have the perfect options for you! Here, we will be showing off the top selection of boxing t-shirts that are perfect for any budget and personal style.
If you are a Muhammad Ali fan, check our Best Muhammad Ali T-shirts list too but below we have a list of the Best Boxing T-shirts.
[toc]
1. Right Hook Loading Please Wait for the T-Shirt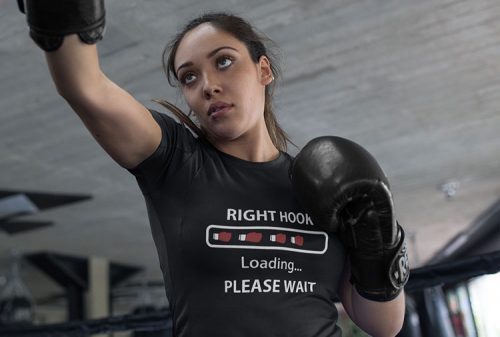 If you are seeking the hottest t-shirt for the fighter in your life, look no further than this "Right Hook Loading Please Wait" t-shirt. Available in a multitude of size options for men, women, and children, this one is awesome and well-priced.
There are also quite a few color options as well including asphalt, black, kelly green, navy, and dark heather! Regardless of the style of the fighter in your life, this shirt is the perfect addition to any wardrobe.
2. American Classics Men's Rocky Movie Mick's Boxing Gym T-Shirt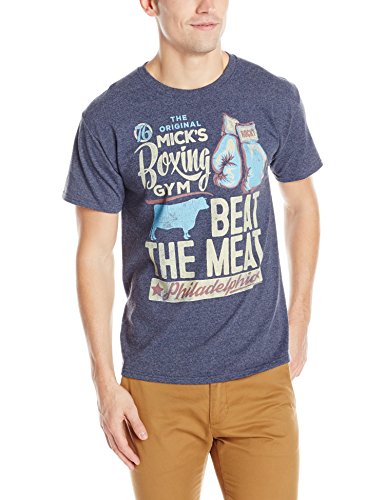 Fans of everyone's favorite classic boxing flick are now fully capable of getting their hands on one truly super cool Mick's Boxing Gym t-shirt. Fans of Rocky are sure to get a kick out of this legendary t-shirt that will turn heads and inspire some awesome compliments wherever the wearer may find themselves.
Available through Amazon at a truly affordable price, not to mention it has a ton of sizing options; even if you are not a boxer you are sure to enjoy this shirt and get a ton of comfortable wear out of it.
3. I'm a Boxing Dad T-Shirt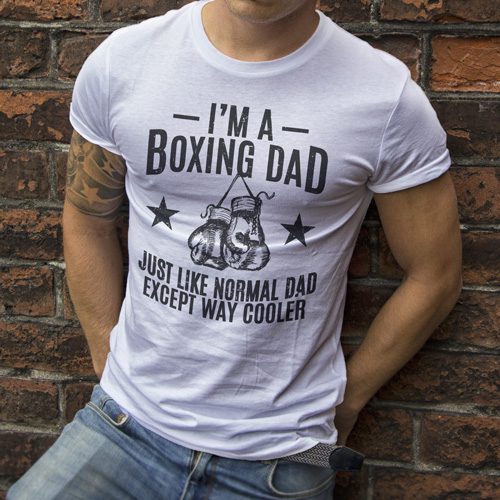 Whether you are a boxer looking for the perfect Father's Day gift, or whether you are simply a proud dad of an awesome boxer, this t-shirt is guaranteed to get you some pretty cool comments when it comes down to showing your pride and support for your son or daughter who is passionate about boxing. SunFrog offers this shirt in white or baby blue and is incredibly affordable.
4. Lucky Brand Men's Hell's Boxing Graphic Tee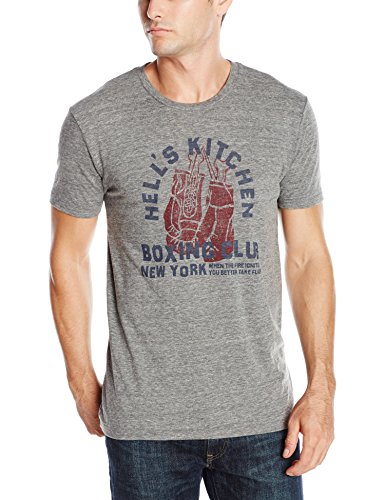 This Lucky Brand Kitchen Hell's Boxing Graphic Tee is one awesome-looking t-shirt. Available via Amazon for a hot price, this heather gray t-shirt is available in a wide variety of sizing options, that are sure to fit any sized proportion with astounding comfort and style.
It is machine washable and comes with a nice crew neckline for comfort. Several convenient shipping options are all fast and affordable ways to receive your brand new Hell's Kitchen boxing t-shirt. Amazon Prime eligible item.
5. Muhammad Ali Men's Boxing Gloves Short Sleeve Crew Neck T-Shirt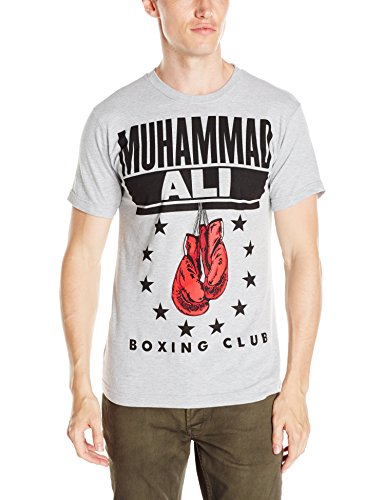 The legendary Muhammad Ali is remembered in countless ways, with one of them being in terms of this incredibly cool boxing gloves t-shirt. Offered through Amazon, this crew cut, short sleeve t-shirt is conveniently offered in a wide variety of sizing options, however, the only color choice at the moment is heather gray.
Comprised of 98% cotton and 2% polyester, this awesome shirt not only looks great but is also incredibly comfortable and lightweight. Not to mention the fact that it is also crazily affordable, regardless of what size you are looking for! Amazon is well known for providing its customers with super-fast shipping options from reliable sources. Amazon Prime eligible item.
Recommend to Read: 10 Muhammad Ali T-Shirts That Every Fan Needs to Own
6. Palalula Men's Boxing Fight Micky Ward vs Arturo Gatti T-Shirt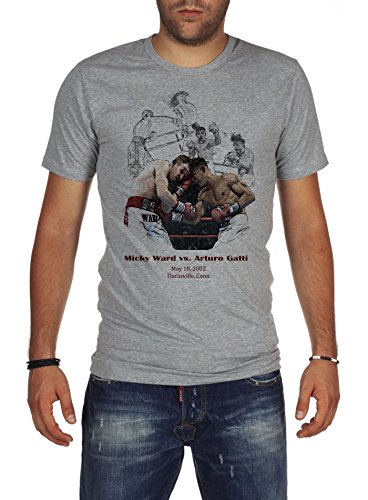 There is not a boxer in the world who is unfamiliar with the legendary 2002 fight between Mickey Ward and Arturo Gatti. And this very cool shirt brings the tale to living life with some super detailed scenes of the fight, both in color and sketched.
This shirt is only available in gray, however, it comes in a ton of different sizing options and also is insanely inexpensive. Looks awesome and it is super comfortable for any body type. Not to mention it is made of 100% cotton and is an all-exclusive design to commemorate the live-action of the fight.
7. Hardcore Training Men's Boxing Kids T-shirt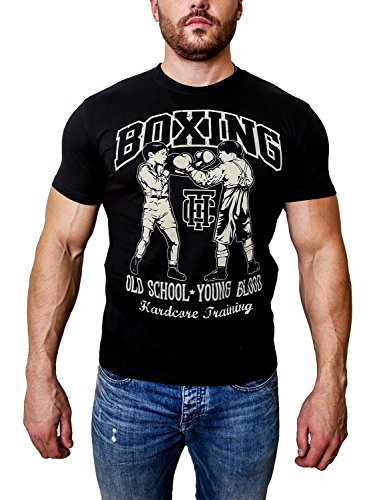 This classic-inspired Hardcore Training Men's Boxing Kid's shirt is insanely well-priced and gives off a vintage feel. 100% cotton and super comfortable, this shirt are well-fitting and the Hardcore Training company also offers free returns if for any reason you find yourself unsatisfied with the shirt.
The only downside is that at the time being, the shirt is only available in Small and Large, and only comes in black. Still a super cool shirt, but unfortunately a bit limited in terms of a wide array of options. Amazon Prime eligible item.
Boxing T-Shirts – Recommended Sites
Amazon Boxing T-Shirts Amazon is a legendary powerhouse when it comes to unlocking a huge array of various t-shirt designs, including various sizing and pricing options. Amazon backs its customers so if you find yourself pressed with an issue in terms of products or customer service, you can be sure that the issue will be handled and resolved quickly and painlessly.
And, depending on the source where you purchase this t-shirt, however, you can expect on average for this shirt to take between 4-10 business days on average to arrive at your doorstep. Or as little as Free same-day delivery for Amazon Prime members.
What is your favorite boxing t-shirt? Let us know in the comments below!