The 10 Best Boxing Gloves of 2022 | Top Picks by an Expert
If you don't have the right boxing gloves, you're more likely to be hurt or strain your hands, and you'll miss out on learning proper punching skills. Choosing the proper pair of gloves can be difficult because there are numerous aspects to consider before making a decision. To assist you in making your decision, we've compiled a list of our top choices for the best boxing gloves in 2022. These are made of high-quality materials, have a sturdy construction, provide adequate cushioning for optimal hand and wrist protection, and come in a variety of sizes to ensure the ideal fit.
This list is based on a combination of expert reviews, ratings, and votes so please read detailed reviews on our site before you make the final decision.
Top 10 Boxing Gloves List
Top padding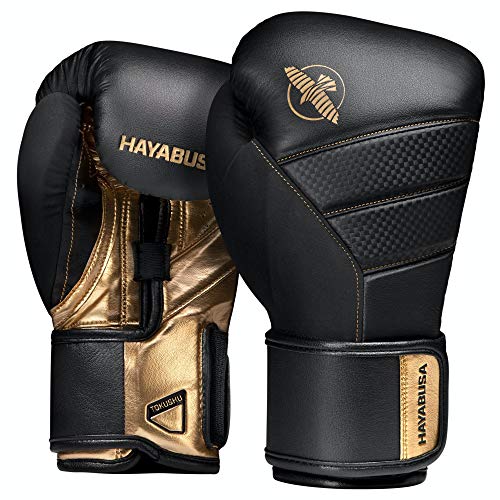 1. Hayabusa T3 Boxing Gloves
The T3 boxing gloves are boxers' favorite pair sold by Hayabusa. They have exceptional wrist support from the patented Duel-X wrist closure. These gloves give you the best ergonomic alignment to help prevent injury and make the most of every punch. They're well balanced and feature a 5-layer foam padding complex, 4x splinting, and an antimicrobial lining that keeps your hands dry. These gloves are not bulky and the surface material, though not leather, is extremely durable. Although they are great all-around gloves, we recommend them for pads or bag training the most.
Read the full Hayabusa T3 boxing glove review here>>
---
Mexican-style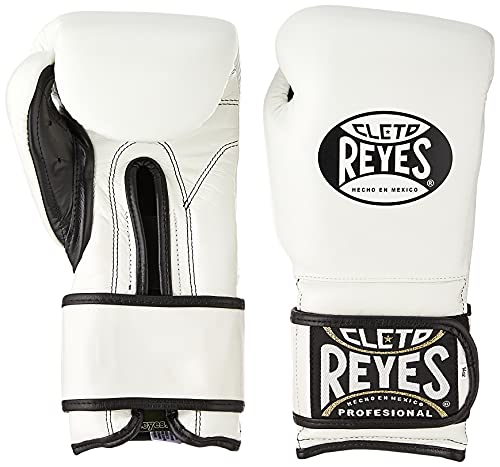 2. Cleto Reyes Training Gloves
Cleto Reyes is one of the most respected names in boxing and has developed some of the highest quality gloves available. When you're training for a competition, you want to make sure you're using gloves that are designed with your striking needs in mind.
These gloves have many excellent features, including an intelligently designed thumb and wrist support system that is made of 100% leather and waterproof nylon padding to keep your hands dry and ensure you have a superior training experience. These gloves are very comfortable and also feature a wrap-around hook enclosure that doesn't ever seem to slip. When it comes to comfort and performance, these are great gloves, second only to the winning boxing pair.
If you have some time, read Our Cleto Reyes Training Review>>
---
Best Quality
3. Winning Boxing Gloves
Winning is the holy grail of boxing gloves. Winning develops what everyone considers the finest gloves in the world. Built out of 100% leather with a classic design, it's easy to see why these gloves are loved by professional boxers and amateurs alike. Though they deserve to rank #1 compared to any other pair of gloves, the high price of ~$400 drops them in the Top 10 boxing list this year. Superior padding, lightweight and ergonomic design protect your hands when hitting hard, the slip resistance and the wrist support make the Winning gloves blow any other pair of training gloves out of the water.
So if you have the money to spend, you can't go wrong with a pair of Winning boxing gloves. Read our full review here >>
---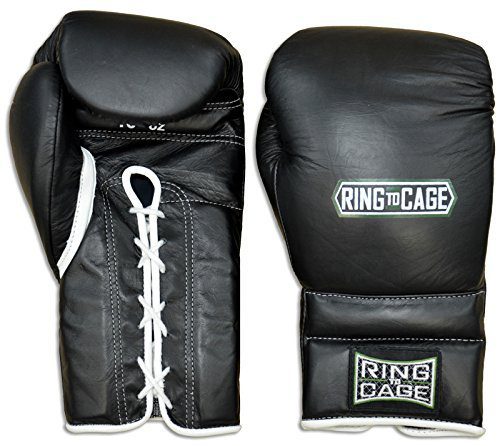 4. Ring to Cage C-17 2.0 Training Gloves
Ring to Cage C17 2.0 gloves are third on our Top 10 list. R2C has been successful in making more affordable Winning alternatives. The overall performance and design truly rival Winning for half the price. It is usually difficult to find a pair that works perfectly for both bag work and sparring but R2C provides the right mix with ample padding and is small enough for the canvas. R2C gloves are available in both Velcro and Lace-up depending on what you prefer
Read the full R2C C17 review here >>
---
Best Thai-style gloves
5. Twins Special BGVL-3 Gloves
Twins Special BGVL-3 are the next pair on our list of top boxing gloves. Twins is a leading manufacturer of Muay Thai boxing gear and sports equipment. These gloves were chosen by many as the best Thai-style boxing gloves. The velcro straps on these gloves are fantastic and don't slip the way some of the other straps tend to. The padding is strong and durable and allows for some devastating punches in the ring.
Read the Twins BGVL 3 Thai gloves full review >>
---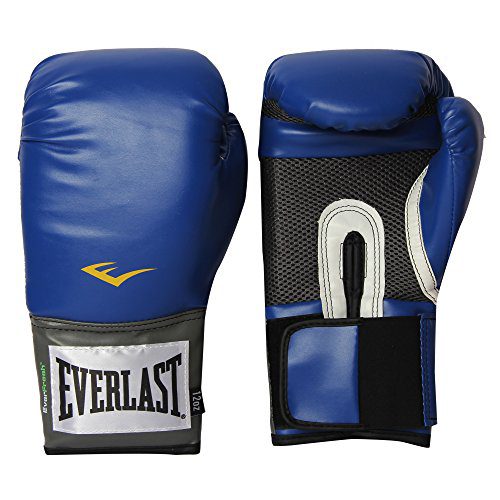 6. Everlast Pro Style Training Gloves
With a form that effortlessly adapts to your fist, these professional-style gloves are meant to deliver the best punching experience possible. The dual-layer foam padding is dense enough to provide excellent shock absorption while also avoiding hand fatigue.
Everlast Pro gloves provide excellent value for money when compared to their pricing but are ideal only for non-contact cardio-type workouts, fitness or for light bag work sessions.
If you're a serious boxer, Everlast Pro Style are not the gloves you're looking for. While the low price may look tempting, you will most likely find yourself wishing you'd spent the extra money on a nicer pair. Your wrists will thank you if you spend those extra dollars!
Read the Everlast Pro full review here>>
---
7. Fairtex BGV1 Boxing Gloves
Fairtex BGV1 comes #7 in our Top 10 gloves list. Fairtex is another Muay Thai brand that has been making premium boxing gloves for over 40 years now and the quality of their gloves showcases their long history.
The padding is durable but not too hard, giving you just enough space to transfer the power of your punch into your target while protecting your hands from getting hurt.
Other boxing gloves make it hard to clinch effectively, but the shape of these Muay Thai gloves helps you get the most of this position.
Read the full Fairtex review here >>
---
8. Rival RS High-Performance Sparring Gloves
The Rival High-Performance Gloves are ideally suited for sparring, though they may also be used for training.
Ergo hook and loop double-straps are a distinguishing characteristic that sets them apart from the competition. Boxers are believed to either "love it" or "hate it," depending on the size of their forearms. Rival makes a fantastic pair of sparring gloves that provide tremendous coverage while remaining secure on your hands no matter how many rounds you fight in.
1.6 inches of great soft cushioning is one of the reasons why the Rival RS made it into our top 10 list; this makes them one of the best gloves for sparring.
Read the full Rival RS Gloves review >>
---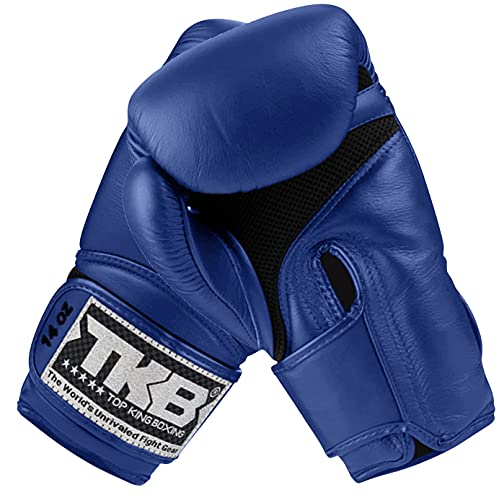 9. Top King Super Star Air Gloves
Top King's "AIR" gloves are a true workhorse made for punishing the heavy bag, focus mitts, or heavy sparring while giving you the peace of mind that your hands and sparring partners are nice and protected. Due to the padding, these would be great for those practicing Muay Thai or western boxing alike. Fighters with previous hand issues should also check these out or anyone in general who wants a glove that will set them apart from the crowd while giving them the performance to match.
Read the full Top King Super Star Gloves review >>.
---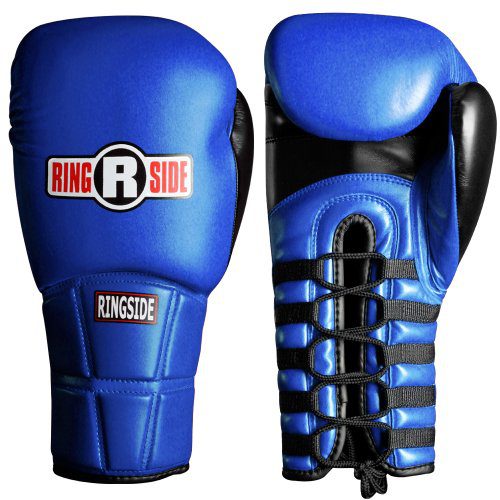 10. Ringside Pro Style IMF Tech Boxing Gloves
The IMF Tech Pro is a great offering from Ringside, one of the premium brands in boxing gloves. The striking surface is very compact and lightweight, so you can whip your punches.
They are great as training gloves, but are more designed to be used as sparring gloves. The Quick Tie Technology is not only a functional innovation by Ringside, but it is also a great addition to the overall aesthetics.
Every ounce of these Ringside IMF Tech Boxing Gloves is constructed in leather, which gives them an "authentic" feel that reminds us of working the canvas in vintage boxing gyms.
Read the full Ringside Pro IMF Tech gloves review >>
---
Buying Guide: Boxing Gloves
Boxing is undeniably a difficult sport, but it is also extremely rewarding. As a boxer, you get to experience unrivaled thrills and adrenaline.
Although there are numerous skills to acquire to become a successful boxer, learning to throw a hard punch is possibly the most vital. After all, the faster you knock out your opponent, the more powerful your punches are. A nice pair of boxing gloves is required to ensure that your punches are of the highest quality.
Boxing gloves are made to give your hands enough cushioning to allow you to throw high-impact punches without damaging them. The gloves you select can have a significant impact on the quality of your practice sessions.
If you practice wearing ill-fitting and uncomfortable gloves, you're likely to have a low-quality practice session as a result of discomfort and muscle aches.
You must obtain the greatest boxing gloves available, but selecting one from a plethora of brands can be difficult. However, if you know exactly what you want, making a decision might be a lot easier.
What Makes for a Great Pair of Gloves
Durable outer layer
Let's start with the gloves' outer layer. This layer is typically constructed of imitation leather, as real leather is exceedingly expensive to obtain and has a substantial impact on the price of the gloves. Faux leather is durable and can keep its shape even if you practice high-impact punches every day for months. Also, make sure the gloves have sturdy stitching so they don't come apart while you're wearing them. In addition to being durable, a faux leather outer is also simple to care for. All they need to be cleaned is a moist cloth, which you can easily rub off any excess dirt and dust with.
Adequate padding
Padding is likely the most crucial aspect of boxing gloves, as it is this part of the gloves that protects your hands from injury. You'll be throwing some quite powerful punches, so you'll need at least triple-layered foam cushioning to soften the impacts every time. Some gloves also have gel-infused padding for further cushioning, however, beginner-level players may not require such advanced padding and may be better off with non-gel padding.
Comfortable inner lining
Because it will be in frequent contact with your skin, the inner lining must be pleasant and skin-friendly. An unpleasant lining might generate friction, causing the boxer obvious discomfort. You must make certain that the gloves you select have a soft inner lining.
Breathability
It is critical to air out your boxing gloves after each use to prevent moisture and odor buildup within. Fortunately, several brands have begun to sell gloves with a mesh covering to quickly disperse sweat and prevent the stench from accumulating inside the gloves. If the gloves are breathable, they will feel more comfortable to wear because they will keep your hands cool and dry throughout the practice session or boxing fight.
Pre-curved design
Although not all gloves have this feature, there are plenty on the market that has a pre-curved shape so the gloves fit properly over your hands and stay in place so you can deliver accurate and powerful blows. The ergonomic shape of the gloves makes them feel like an extension of your arm, which could lead to improved boxing performance.
Factors to Consider When Choosing Boxing Gloves
Wrist support
Gloves are designed to protect not only your hands but also your wrists from being injured by falling objects. When you strike someone, shockwaves go up to your arm and shoulder, passing through your hand and wrist and into your arm and shoulder. While these shockwaves are manageable for the arm and shoulder, your wrist is at the forefront of the action and must maintain its stability to reduce the chance of harm. A decent pair of boxing gloves will give enough wrist support because they will include a hook-and-loop closure that can be adjusted to provide a secure fit that will keep your wrist stable when punches are being delivered. Ensure that the gloves have some padding in this strap as well, since this will provide an additional layer of protection for your wrists.
Closing mechanism
Most boxing gloves are equipped with a hook-and-loop strap fastening that may be adjusted to accommodate the needs of virtually every user. This form of closure method is also the most user-friendly, needing only one hand to open and close the glove and allowing you to use the gloves without the need for help. Some gloves are also equipped with a velcro strap, which makes them quite convenient to wear.
Colors
However, while the color of your boxing gloves is a matter of personal preference, keep in mind that the color you choose will have an impact on your overall appearance as a boxer. You should select a hue that is most complementary to your fighting style. In the case of an aggressive fighter, colors such as red or yellow/golden are appropriate because they appear to be frightening, while more strategic and agile fighters are better off using cooler/lighter colors such as blue or orange to represent themselves. You should keep in mind that this is not the most crucial element to consider, but it must be made.
Price Range
The price of boxing gloves indeed varies depending on the brand, size, and quality, with larger sizes being more expensive than smaller sizes. A good pair of boxing gloves should cost between $75 and $200, although there are more expensive and less expensive versions available on the market. When it comes to boxing gloves, price is typically a strong indicator of quality but you must evaluate gloves based on variables other than their price.
---
Best boxing gloves list (Quickview)
05/26/2022 02:36 pm GMT
---
Best Boxing Stories
FAQs
Which brand of boxing gloves is the best?
The best brand, recognized by both, pros and amateurs, is Winning. Their only downside is that their products are also the most expensive. More budget-friendly brands making quality boxing gloves are Cleto Reyes, Ring to Cage, Rival, Hayabusa, Twins, Boon, Fairtex, and TOP King.
Which boxing gloves are best for bag work?
The best boxing gloves for bag work are Hayabusa T3, Ring to Cage C-17 (Japanese Style), and Title Gel World Bag gloves. Or if budget allows Winning is always the top choice.
What is the best beginner boxing glove?
The best beginner glove that won't break your budget and makes them enjoyable in all types of training, while improving your technique, are boxing gloves such as Venum Challenger 2.0, Venum Elite boxing gloves, and TITLE Boxing Pro Style, or Everlast Pro style. However, once you start medium-hard sparring, we recommend investing in a better pair, such as those listed in this article.
What boxing gloves do professionals use?
Professionals are usually using the gloves of brands they are sponsored by since it's what the contract requires. In a boxing match, you most often would often see fighters wearing Winning, Grant, Cleto Reyes, Ringside, Rival, and Everlast gloves.
What size boxing gloves should I buy?
Glove sizes are measured in ounces (Oz). What size of a glove to wear is determined by two factors: your weight and the type of training you intend them to use. It's always better to consult with your coach, but this is what fighters generally wear: weighting less than 120lbs (55 kg) – 10-12 oz gloves for training, 14oz for sparring; weighting 121-150lbs (55-68kg) – 12-14oz for training, 16 for sparring; weighing more than 151lbs (68kg) – 14-16oz for training, 16-18oz gloves for sparring.
What boxing gloves are the best for women?
The best boxing gloves for women are gloves made by Cleto Reyes and Winning, because those gloves come with a glove compartment that is not too wide, as well as having tight wrist support, providing the best security for smaller hands. We have an in-depth article on this topic, called: 28 Female Boxers Reveal Their Favorite Boxing Gloves for Women.
What other equipment should I buy along with boxing gloves?
Boxing headgear and boxing shoes are must-haves for every boxer. Mouthguards, punch trackers, mitts, punching bags, and many more – have a look at the full list of best boxing equipment here
Should I buy western boxing gloves, muay thai gloves or MMA gloves?
Boxing gloves, muay thai and mma are different sports and need very different gloves. Most popular brands (e.g., Hayabusa, Reyes, Twins) have options for all forms of boxing. Read our post on Boxing Gloves vs Muay Thai gloves vs MMA gloves to find out which one fits your need
How do I clean my boxing gloves?
There are preventive methods such as using hand wraps and drying gloves to reduce the stink in your gloves. There are also other methods such as the saltwater soak, the freezer method, or using glove dogs and disinfectants. For details, read our expert article on how to clean your boxing gloves.
What boxing gloves can I gift someone?
Although you can choose any of the above gloves to gift your loved one or friend, we recommend checking what kind of boxing gloves they prefer. We have a list of non-boxing gloves ideas that can be used for gifting
---
The updated 2022 post is based on opinions of boxing experts, customer reviews, and comments from Reddit forums with professional boxers. The original list was synthesized from a poll whose results are as follows: Winning – 54 votes; Cleto Reyes Hook & Loop – 42 votes; Ring to Cage C17 – 36 votes; Hayabusa T3 – 27 votes; Twins BGVL3 – 21 votes; Fairtex BGV1, Rival RS2V – tied with 17 votes; Top King Super Star Air – 15 votes; Ringside IMF Tech – 13 votes; Casanova, & Grant – tied with 12 votes; Rival RB11, & TopTen – tied with 10 votes. We would like to thank everyone who contributed to this 'Best Boxing Gloves' list! There are always disagreements with TOP lists and we understand everyone has different preferences but we have tried to be as objective as possible and not be swayed by prices, affiliate conversions, or gifts. If you strongly feel against any of the gloves on the list, please leave a comment or send us an email and we will look into it. Also, check how this list has changed since 2015 in our video here.
Sources: Sherdog forum, Reddit, expert experience
What is your favorite pair of boxing gloves? Let us know!