Venum Wave Boxing Gloves Review
Venum Wave Boxing Gloves are no longer produced by Venum and have been replaced by their newer range of boxing gloves. You can check the latest Venum gloves and reviews here
______________________________________________________________________________________________________
You'll never mistake Venum Wave boxing gloves for just another ordinary pair. These gloves are edgy and distinct—a testament to the design team at Venum.
Venum is a premium manufacturer and retailer of MMA gear and clothing. Brazilian Jujitsu competitors originally started the company in 2006, and now it's grown into one of the most popular providers of combat sporting goods in the world.
You can find everything from bokshandschoenen to rashguards at Venum. Over the past few years, the company has become the sponsor of some of the most elite fighters in Mixed Martial Arts. You'll find Venum boxing gloves protecting the hands of Lyoto Machida, Carlos Condit, Fabricio Werdum, Wanderlei Silva, and many more legends of the cage.
Venum is also an official sponsor of the Ultimate Fighting Championship (UFC).
About Venum Wave Boxing Gloves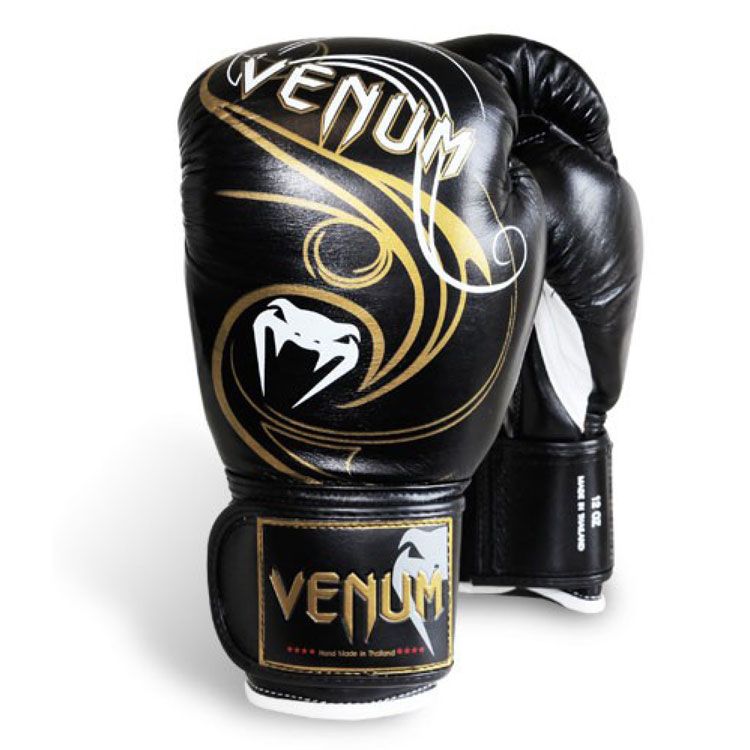 Venum Wave boxing gloves have a reputation for being comfortable, stylish, and providing excellent protection for your hands. The first thing you'll notice is the distinct design on the outside of the leather—something that Venum has become famous for.
These gloves have the "Brazilian Snake" logo on the outside of the gloves, surrounded by a wave pattern. With triple-density foam, a reinforced palm, and an extra-large Velcro enclosure for security, you'll see why so many fighters choose these gloves.
For more in-depth information about these gloves, consider the following key points:
Bescherming en vulling
De Venum Wave boxing gloves feature 100% high-quality natural leather. When you try them on, you'll notice right away that the material is of a higher grade than many other gloves on the market.
As you know, boxing gloves provide support for your wrist and protect your hands from damage. They also reduce the incidence of cuts when you are sparring. That's one reason why the material that your gloves are made of is so important.
These gloves are also designed for maximum shock absorption. The triple-density foam provides you with three different layers of excellent protection.
One of the things you'll notice is that these gloves feel very snug. They don't have the same "awkward" or "heavy" build that some gloves have. This gives you a maximum amount of comfort and allows you to achieve better results from your training sessions.
Kwaliteit en duurzaamheid
One of the elements that set Venum products apart from other MMA gear suppliers is the quality of the product. These gloves are a testament to this high standard of glove production. The gloves are practically seamless and you'll be able to tell the difference from the very first day that you slide them over your hands. The quality is better than many other gloves on the market.
Some boxing gloves will begin to break down at the various stress points after you have been using them for a time, but these gloves are much more durable. Even after thousands of punches, these gloves continue to hold up.
Most people don't know this, but Venum boxing gloves are the product of years of research by a highly specialized development team located in Thailand—a prime location for building and testing the best boxing gloves.
Stijl en comfort
When it comes to style, the Venum Wave boxing gloves may best be described as "striking". They feature elegant wave patterns across the knuckles and the back of the hand and the patented "Brazilian Snake" that has become a symbol for excellence in MMA gear. The wrist straps have an embossed, 3D touch logo that also features the "Brazilian Snake" design.
These gloves also have a 100% fully attached thumb and a reinforced palm for Muay Thai and other styles of kickboxing. I found that the large Velco straps provide maximum support without sacrificing comfort.
Grootte en gewicht
Deze bokshandschoenen zijn verkrijgbaar in 3 verschillende gewichtsopties:
For the best results, you should choose 16 oz gloves when you're sparring with Venum Wave gloves. This will protect both you and your partner from injury.
If you plan on working the bags with these gloves, then you should choose the weight that corresponds with your body size.
Small children: 10 oz gloves
54 kilo en lager: handschoenen van 12 of 14 oz
54-68 kilo: handschoenen van 14 of 16 oz
68-82 kilo: 16 oz handschoenen
82 en hoger 16 oz handschoenen
Venum Wave Boxing Gloves Customer Reviews
"I use these gloves at least 3 times a week in my kickboxing classes. They are extremely well made. They…(read more here: Venum Wave Boxing Gloves Review)"
Amazon.com Rating: 5.0
Pros & Cons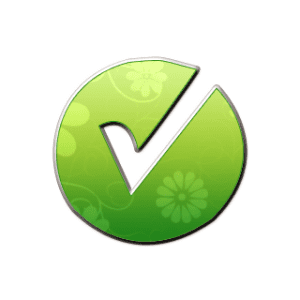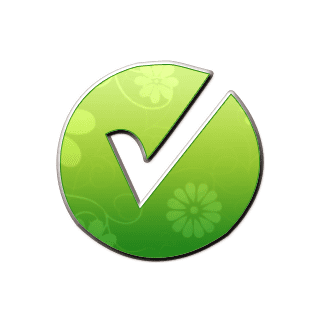 Pros:
Extremely comfortable
Striking design on the leather and wrist straps
Superior quality materials
Crafted by a professional research team
Very protective of your hands, knuckles, and thumb
Stay fairly dry
You can get a good grip when infighting with the full-thumb
Good fit
Not bulky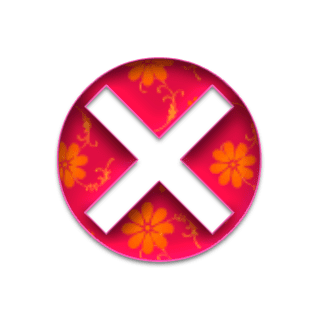 Cons:
If you need an open thumb, you may want to choose different gloves
Not a good choice if you like plain, solid color designs.
 Check current price:
You must choose the right glove to protect your hands when you're working the bags or sparring with your partner. I can't count how many times I've borrowed someone's lower-quality gloves during class and regretted it. Lesser quality gloves will typically feel awkward and not protect your hands as well.
Try Venum Wave boxing gloves if you want to take your MMA or boxing training to the next level!