Hayabusa Tokushu Boxing Gloves Review
2022 update: The Hayabusa Tokushu gloves are now rebranded as the Hayabusa T3 Boxing Gloves and you can read more about it here
---
I am not a fan of, "MMA brands." When it comes to them you usually pay for the design, not the performance, which ends up making the gloves overpriced. With that being said, the Hayabusa Tokushu gloves were a delightful experience. They surprised and impressed me in almost every possible way.
[toc]
Performance/Protection/Padding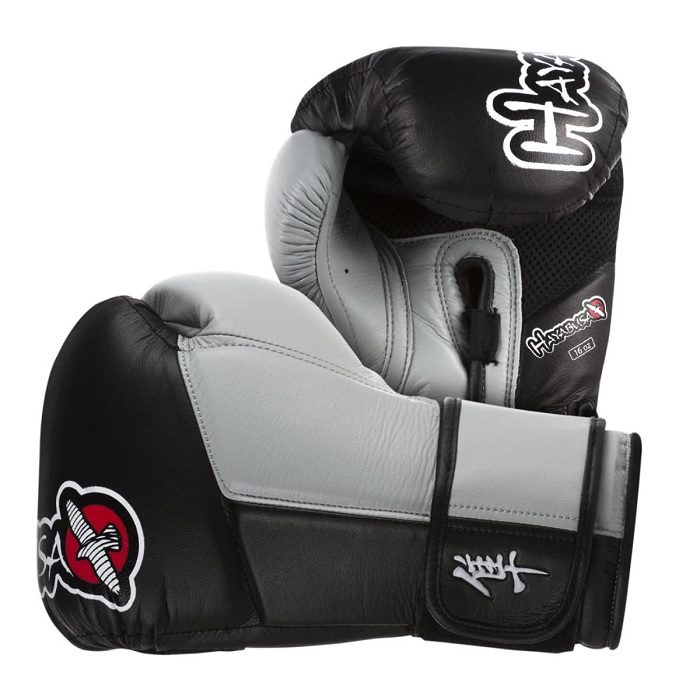 These gloves use layered padding. Which as I've stated in earlier reviews, is my favorite type. The padding is not as soft as Winnen but it's up there. Out of the box the gloves were pretty much broken in, you can open your hand up fully. The shock absorbency is incredible.
The feedback of the gloves is a little dull, it's more springy than anything but I don't mind. To further emphasize the feedback feel, they're more similar to Winning than Reyes. Hayabusa created amazing overall padding.
The protection of these gloves rivals that of the Winnings. These were the first gloves I owned where I never had to worry about injuring my bad wrists. No matter how hard I threw hooks, my wrists never hurt. The Dual X Closure or the "dual straps," and the split foam sections on the back of the hand do a flawless job at supporting your wrists. There is practically no give at all going back and very little going forward.
My knuckles have never been sore using these gloves. Again, the layered padding masterfully does its job. No matter how hard I threw a punch my hand felt great the entire time with no pain due to shock. As I stated before these things can rival Winning on protection. These gloves also have the absolute best wrist support of any velcro glove I've ever used.
These are some great, "all-around gloves," as you can use them for literally anything. As soft as the padding is though, I wouldn't use these for sparring. That's not to say you couldn't use them, but for my sparring partner's sake, I'd rather use some R2C C17s or Winnings as their padding protects a sparring partner better by cushioning the impact more.
That's personal preference though, the gloves can be used for whatever the user wants. Before my Winnings came along, these Tokushus were my heavy bag gloves. The protection they offered was amazing and I could rip punches into the bag, something I wasn't too used to previously. As I mentioned earlier these gloves surprised me.
Comfort
These gloves are very comfortable because of the soft layered foam. That being said though two main issues ruin the comfort. For starters, the carbonized bamboo liner is a little rough. It won't tear up or scratch your hands but there are better options out there. The liner feels like it belongs inside of a winter jacket instead of a Boxing glove. It also does a terrible job of managing sweat as it just acts as a big sponge. I just wasn't a fan of this liner.
Secondly, the thumb position caused my hand to cramp up quicker. After around 4-6 rounds I could feel my hands tire out. Besides that, the thumb did not bother me at all but there are a lot of people who complained about the thumb so much so that Hayabusa ended up changing it in the new Regenesis model. While I still use these gloves occasionally, the thumb drove me to use my C17s or Winnings more often. The way you bend your thumb in these gloves is just too strange and it ends up lowering the performance a little because of the strain caused in your hand.
Overall though the gloves are pretty comfortable. The hand compartment was roomy for me but I have small hands. For users with bigger hands, Hayabusa also has a 16oz+ size. I prefer a bigger hand compartment as opposed to a small one but opinions differ and Hayabusa was smart for making a different sized model.
Also, Check Out Hayabusa Official MMA Gloves: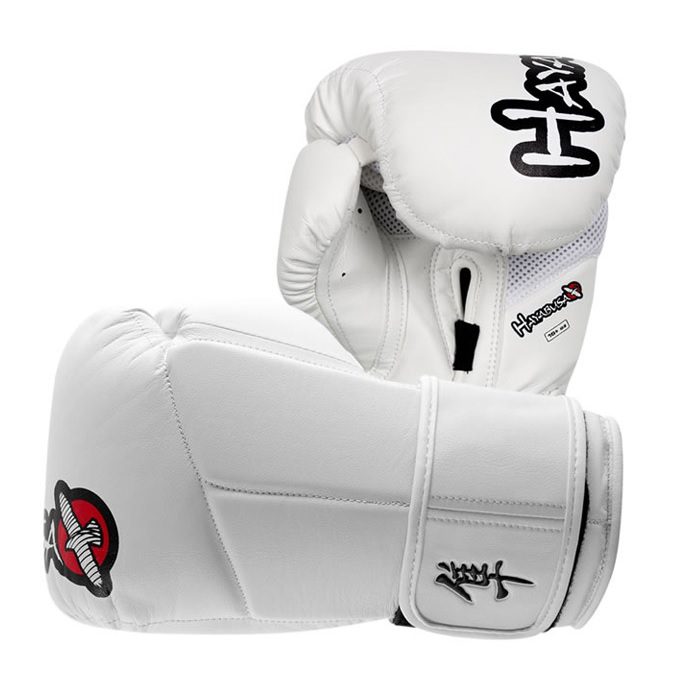 Quality/Durability/Construction
One of the cons of practically any MMA brand is its quality. Usually, the price of said gear does not justify the price. That being said though I suppose I got lucky with these Tokushus. These gloves have little to no loose stitching, the stitching for the most part is straight and clean, with no messed up padding, and no major imperfections.
Other users have reported mediocre quality so again don't expect, "Winning," construction. The Tokushus are also true to weight, being 16oz, the left glove weighs in at 16.2oz while the right was 16.3oz.
The year they used is durable and does its part, I have no complaints. The problem is that because of the cost of these gloves I would expect them to be full leather construction. Instead, you need to pay more money. The mesh palm is also pointless in my opinion, in any glove.
Hayabusa also used a lot of its logos in the glove which makes them look a little unprofessional. The main issue though is that they put a logo along the knuckles. Now because this is the striking surface that means that with time it will more than likely be scratched off. Here is also stitching that runs along the sides of the fingers, close to the striking surface yet again.
The stitching is fine so far but it does look like it's messing up. It seems like someone tried ripping it off with velcro and I know for a fact no one did but that's the best comparison I can give.
Hayabusa also uses their brilliant dual strap velcro closure. This and the split padding on the back of the hand cause an extreme amount of support for the wrist. The first strap, the inner strap, is elastic and with a rubber end which makes it easier to grab with a gloved hand. The second, outer strap is just vylar with no special qualities. And while the straps do help I think it's a very dense, split sectioned back that truly creates that insane support.
Overall ingenious idea by Hayabusa, is what makes the Tokushus shine against other gloves. While the quality can be iffy on some occasions, my gloves were fine and the durability of them has been great so far. Just keep in mind that for the price the quality is a little off but the durability is great. Hayabusa also has some of the best quality gear of any MMA brand.
Design
The design of these gloves is incredible. The design is what created the great performance. They're not your typical Boxing glove, they have a more modern and strange look to them. I say strange because it's different though, not because it's bad. I like the overall look of the Tokushus.
As I mentioned earlier, the two-section, dense back padding creates almost like a wall that makes it so you can't bend your wrist back. The dual closure is also genius and further helps to support the wrist. Going even further, the small rubber tab on the inner strap was a small but very useful addition. The padding is brilliant. Almost completely broken in from the start, easy to break in, and practically all-purpose.
When it comes to design there are three things I don't agree with. First of all the logos, I prefer a more subtle and professional look. I hate obnoxious logos that are everywhere. Also, the placement of some, as I mentioned, wasn't a great idea. Secondly, there is no point in the mesh palm or liner used.
They both act as a sponge, and if you aren't careful you'll end up with one grotesque smell. Lastly, the thumb causes a strain on the hand which in some cases I'm fine with because it acts as an extra workout. With longer rounds though the hand cramps you get just become obnoxious.
When it comes to design Hayabusa made some incredible innovations. The logo decisions aren't a big deal. Some people like them. I love Hayabusa's falcon logo I just wish it was used more subtle. What hurts the design of the Tokushus though is the liner, mesh, and thumb. But even with those issues, the design of these gloves is genius. Hayabusa made some great decisions and they created a very unique and good-looking glove that performs equally as well.
Have anything to add or have some questions? Feel free to leave a comment below!